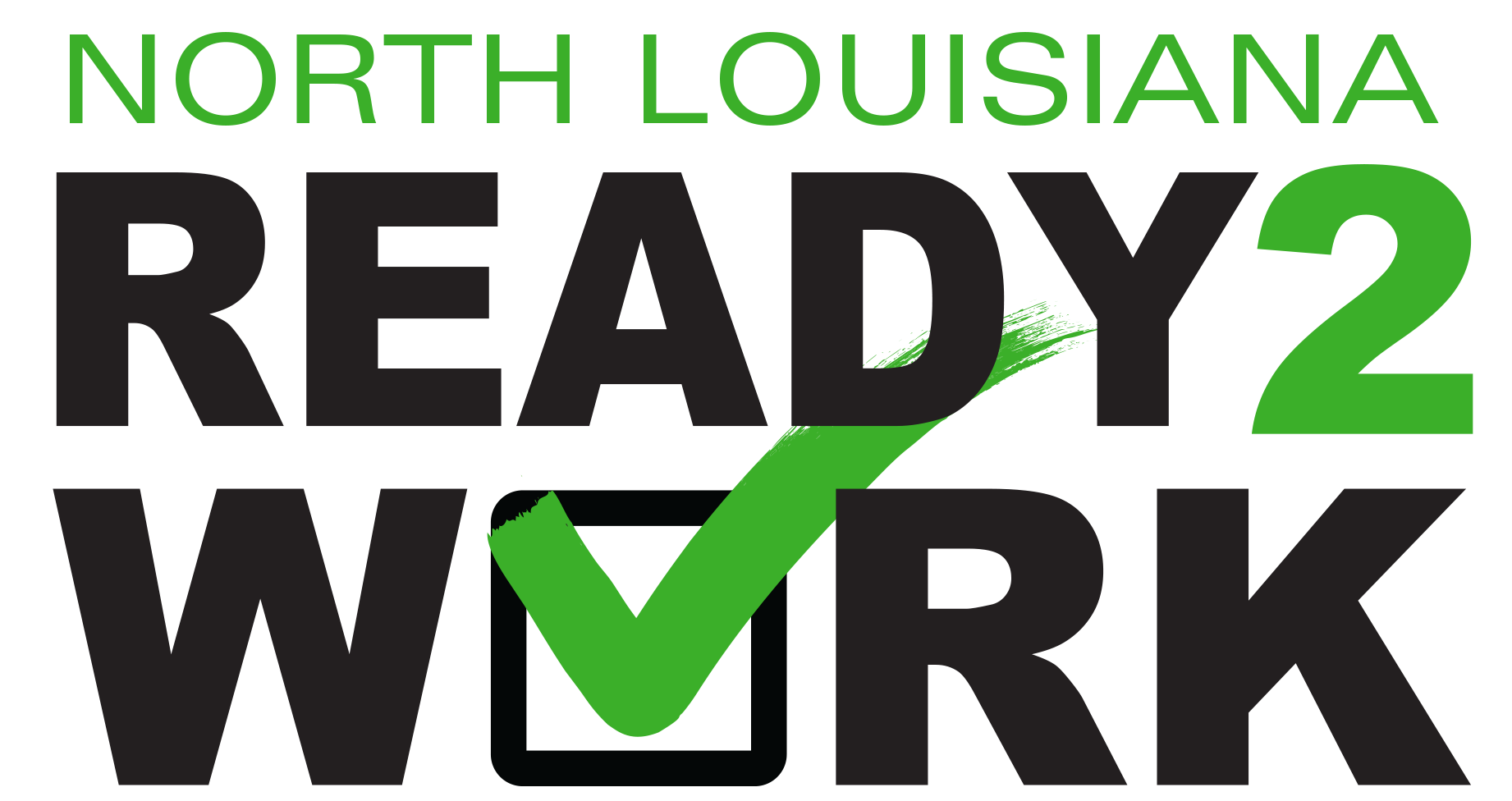 What is North Louisiana Ready2Work?
The North Louisiana Ready2Work team is a working partnership among various economic and workforce development agencies, educational institutions, local governments, non-profit organizations and employers to increase the number of WorkKeys certificates earned by residents of our region.  We are working to increase the number of employers that understand and are adopting the use of WorkKeys in their hiring and promotion practices.
Measuring Success
We can measure our progress through ACT Work Ready Communities website, and over time we will be able to use that data to talk to employers, policymakers, education leaders and others about building on our regional workforce strengths and identifying how to bolster areas for improvement.
The North Louisiana Ready2Work team attended the ACT Work Ready Communities training program in 2017-2018 and are working to meet the criteria to become CERTIFIED Act Work Ready Communities by June 2020. You can learn more about this program and see our progress at www.workreadycommunities.org.
North Louisiana Ready2Work Team Members
Write something about the people who make your business go or your philosophy behind customer service.
Why? Because people want to know who they're doing business with. It's a human thing.
Contact Us
If your organization would like to join the team, contact us here.